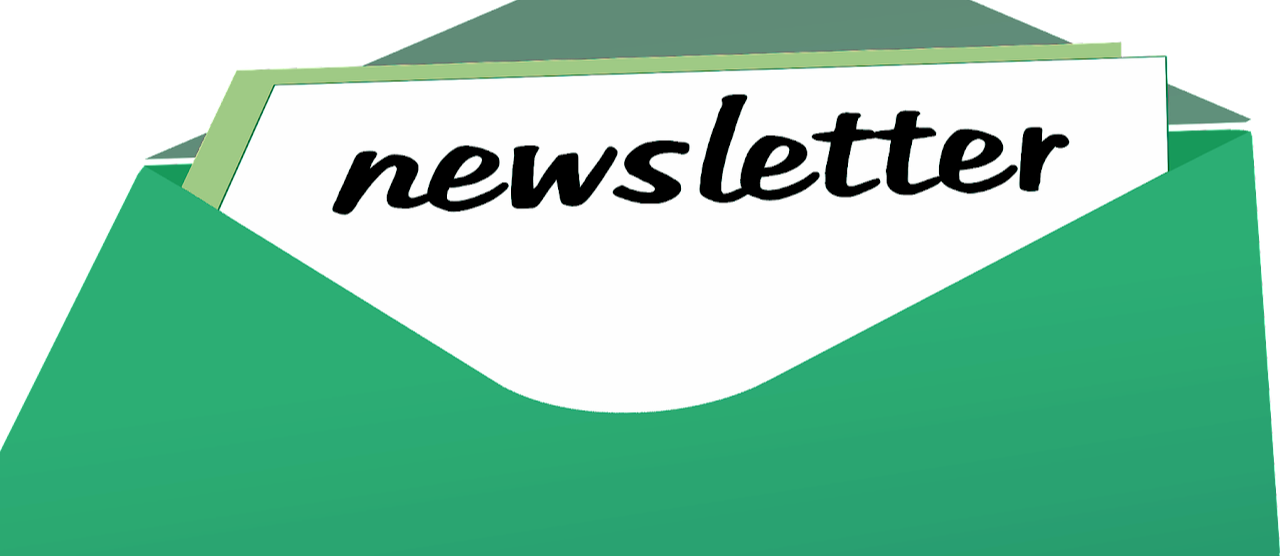 Smyth Road School Newsletter
May 2023
Smyth Road School Newsletter
Busy time of Year! As we enter the final months of our school year, the calendar is filling up with events. Please see the listing of activities coming up in May and June. We welcome parents and family members at these end of the year events.

On-Line Registration: There is a link on the Manchester School district website to register a child for school in the fall. The link is open and working. If your child is currently a student at Smyth Road School, you do NOT need to register your child again. This is for children who would be entering school in Manchester for the first time. Please share this link with friends, family and neighbors who have a child ready to enter school in 2023-2024. https://www.mansd.org/

Progress Reports: Look for your child's 3rd trimester progress report next Thursday, May 11th.

Classroom Placements: Our staff takes much time, effort and care in developing class rosters for each school year. The following are some of the factors that are taken into consideration as class lists are developed:
A balance of academic achievement levels

Behavior factors

Compatibility of students with others in the classroom (separating others who have not worked well together in the past)

Information provided by current teacher on work habits and program needs.
As parents, you may have more information for us to consider such as: Please do not place my child with John because they are neighbors and are together all the time outside of school, or please separate my child from Sally since they have been in same class since K and need to develop independence. If you choose to provide specific information like the examples above, please send an email to jbriggs@mansd.org. Emails are due by Friday, June 2nd. Please do not send an email requesting a specific teacher.
Because of shifting enrollments, new registrations, and uncertainty around teacher assignments, we will not be able to finalize classroom lists until right before the start of school. Classroom assignments will be emailed out at the end of August. Thank you for your anticipated cooperation.
Cops and Kids: This annual program is provided to all city elementary schools for students in Kindergarten, Grade 2 and Grade 4. The Manchester Police Department spends a few hours at each school, showing students the various types of tools and vehicles used every day in their jobs. The students get to see and hear about the police horses, the motorcycles, a K-9 dog, the inside of a police car, and much more. Smyth Rd will have their Cops and Kids program on Tuesday, May 9th. The police and their vehicles typically arrive shortly after students enter the building; I don't want parents to be alarmed if they see lots of police activity around our school that morning.

Safety: We have been happy to welcome family members back into our school. It was great to see so many parents participate in April's library café and Music classes. Each time you come to school you will be asked through the speaker to state the reason for your visit. We respectfully ask that each person not enter the building until you have communicated with the office through the speaker system. We are trying to prevent people from entering the building who haven't communicated yet with the office.

Small/Tall Ball: Another flyer for the Small/Tall Ball should be found in your child's Thursday folder. As a reminder, there are two separate events to accommodate all interested students and their adult escort. Students in Grades Pre-K through grade 2 are invited to dance the night away from 5:30-7:30 p.m. on Friday, May 12th while the students in Grades 3-5 will have their turn to "Do the Hustle" on Saturday, May 13th from 3 p.m. – 5 p.m. Please return the completed sign up form as soon as possible as there will be very limited tickets available at the door.

PTO Cash Calendar: The April cash/gift card calendar was a huge success! Winners were drawn on Facebook live. A member of the PTO will reach out to each winner with details about receiving their prize. Here are the list of winners for each day in April. If you are a winner and haven't heard from the PTO, please reach out via the PTO email, smythroadschool@gmail.com
1st Sean Moore
11th Krystie Steele
21st Viviana Caceres
2nd Janet Riordan
12th Amanda Cironne
22nd Jakhor Guardado
3rd Gayle Lane
13th Brenna Stanton
23rd Donna Evans
4th Vicki Ricci
14th Kari Lockwood
24th Stephanie Call
5th Christopher Messier
15th Priscilla Labarre
25th Elizabeth Bourque
6th Danielle Donohue
16th Denis Gill
26th Patrick Ball
7th Gerard Plant
17th Ari Howe
27th Chip Holmes
8th Jenna Purdy
18th Sean Moore
28th Ashley Bachert
9th Sean Moore
19th Melissa Lawrence
29th Danielle Donohue
10th Marian Johnson
20th Joanne Doukaris
30th Tammy Thibodeau
Memorial Day: On Friday, May 26th at 9:30 a.m., the whole school will assemble outside on the hard top at the front of the school for our annual Memorial Day assembly. We welcome family members to attend! Hopefully the weather will cooperate! Students will be encouraged to wear any combination of red, white, and blue for this Memorial Day recognition.

No School: There is no school on Monday, May 29th to celebrate the Memorial Day Holiday.

Strings/Band Concert: The 4th and 5th grade students involved in taking band and strings lessons will be showcasing what they learned in a concert for parents on Wednesday, May 31st at 9:30 a.m.
June Events: Because the schedule becomes so busy, we wanted you to have enough advance notice to mark your calendars and save the date for any of the events coming up.
June 1, Kindergarten Orientation: This is an event for parents and their children who will be entering Smyth Rd Kindergarten in the Fall of 2023. While parents hear about what to expect in the life of a Kindergarten student, the children will separately be given a brief tour of some "places to see" at Smyth Rd School. Orientation will start at 6 p.m. in the school gym.

June 6 & 7, Field Days: Mr. Oolders has announced the dates for our annual field days! We are excited that students will be able to enjoy a full day of fun outside! The Field day schedule is: Grades 3,4,5 on Tuesday, June 6th and Grades K,1,2 on Wednesday, June 7th.

June 9th: Chorus Concert: We are also happy to announce that we are hosting a concert for family members of the students who participate in the 3rd, 4th and 5th grade Chorus. This concert will take place on Friday, June 9th at 9:30 a.m. in the Smyth Rd. gym.

More dates and events are listed below



Student of the Month: During our April Celebrate Smyth Week, we had a Road Runner Rally and recognized students of the month from both March and April. Students were recognized for their positive energy, great work ethic, and kind words and deeds. The students of the month received special certificates, and they also will be featured on the bulletin board in the main hallway.
March Students of the Month!
Kindergarten: Kennedy Lolicata, Maria Da Silva, Avery Gullo
1st Grade: Adam Parr, Olby St. Louis, Benedict Giorgi
2nd Grade: Daniella Bahati, Stephen Hines, Lauren Lockwood, Daniela Petrucelli
3rd Grade: Amani El-Amin, Mylah Santana
4th Grade: Mason Kimball, Brady Leclerc, Brooklyn Currier
5th Grade: Symone Provencher, Stella Plummer, Mia Campbell
Specials and Self-contained classrooms: Molly Murphy, Jaysiah Wells-Benson, Osman Bilal, Max Harmon, Scarlett St. Pierre, Aleena Krestalica, Leah Robert
April Students of the Month!
Kindergarten: Esther Irakoze, David Grigorian, Connor Murphy
1st Grade: Aubrey Goodwin, Joseph Merck, London Vachon
2nd Grade: Jamilah Saidybah, Ryan Cronin, Alana Allman, Lucky Tuyisenge
3rd Grade: Reagan Ludwig, Isabella Garcia
4th Grade: Milayna Flanders, Lucas Burbine Forgione, Solana Ivy Spooner
5th Grade: Josue Karubandika, Noah Robert, Jason Dufresne
Specials and Self-contained classrooms: Joa Matos, Abdallah Mori, Aahana Banskota, Aislinn Donoway, August Plichta, Titus Spooner, Rose Kafegelis
May Dates and Events:
Monday, May 8: Grade 5 walks to Hillside for a tour
Tuesday, May 9: Cops and Kids Program for Grades K, 2, 4
Wednesday, May 10: PTO mtg, 7 p.m.
Thursday, May 11: 3rd trimester progress reports sent home
Friday, May 12: Small/Tall Ball for Grades Pre-K- Grade 2, 5:30-7:30 p.m.
Saturday, May 13: Small/Tall Ball for Grades 3-5, 3-5 p.m.
Friday, May 26: Memorial Day Assembly, 9:30 a.m.
Monday, May 29: Memorial Day observed: No School.
Wednesday, May 31st: 9:30 a.m. Band/Strings concert
Looking Ahead to June: Thursday, June 1: Kindergarten Orientation, Smyth gym, 6:00 p.m.
Tuesday, June 6: Field Day Grades 3,4,5
Wednesday, June 7: Field Day Grades K,1,2
Friday, June 9: Chorus performance, 9:30 a.m. Parents of Chorus members in Grades 3,4,5 invited to attend
Tuesday, June 13: Last Day for Pre-K students
Wednesday, June 14: Grade 5 Picnic and Clap Out (1:45 p.m.) More info will be sent to 5th grade families
Thursday, June 15: Last Day for Students, K-5
Principal's Letters Archive